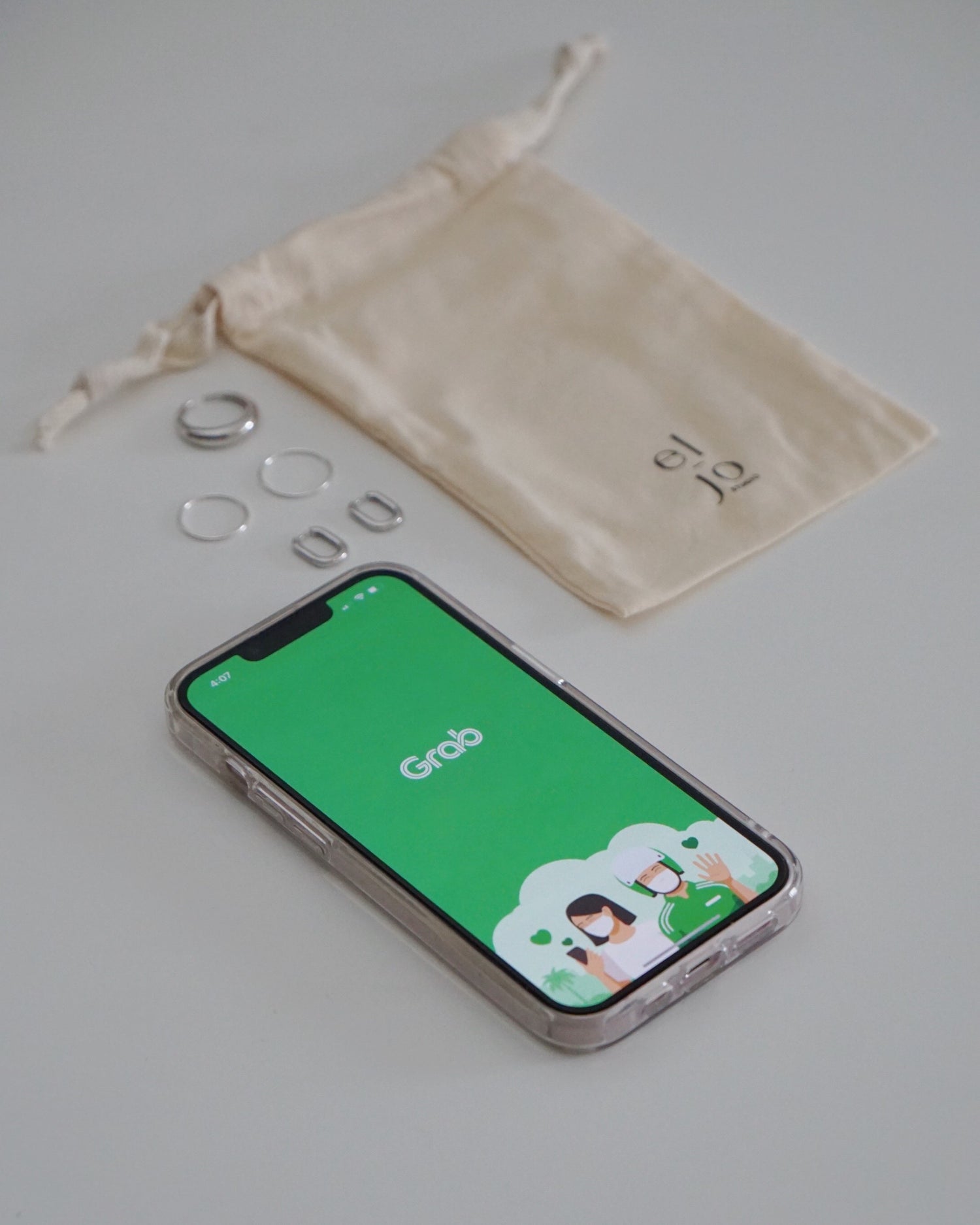 GrabPay and PayLater by Grab
Checkout with Grab. Up to 3 modes of payment: now, next month or in 4 instalments.
How it works?
01 Start Shopping & Proceed to Checkout
Online shopping on our website el-jo.com and select "Grab" as payment method at checkout.
02 Log in to your Grab Account
You will be asked to key in your mobile number registered under your Grab Account.
03 Input Code
You will receive an SMS with a 6-digit code for you to input and verify your identity.
04 Complete your payment with Grab
Review your order details and select your prefered Grab Payment Methods (GrabPay Wallet / PayLater by Grab).
Frequently Asked Questions
GrabPay
How do I set up my Grab wallet?

+

You can set up your wallet instantly by entering your full name, email address, phone number and MyKad/Passport number.
Where can I top up GrabPay Credits?

+

You can top up using a Credit or Debit card, and via online banking.
Where can I learn more about GrabPay?

+

For more information on GrabPay, please visit their website at

grab.com/my/pay

.
PayLater by Grab
Am I eligible for PayLater?

+

Grab users who are eligible for PayLater should be:

- 21 years and older
- Platinum, Gold or Silver GrabRewards tier member, and
- Have used either cash, credit or debit card for at least 3 Grab transactions in the recent months.

If you're eligible for PayLater, you'll be able to activate it in-app, or simply launch your Grab app, tap on Payments, tap on Enjoy Now and Pay Later under Explore GrabPay.
Will I get GrabReward points if I pay using PayLater?

+

An easy way to track if you're earning GrabRewards points for your selected Grab payment method is to check it during the checkout flow. GrabRewards points is awarded for every PayLater Postpaid transaction.

While PayLater Instalments does not currently award any GrabRewards points, you can look out for our various exciting promotions and merchant offers for great value at our merchant directory.
Is there a cost to using PayLater?

+

PayLater is a free service offered by retailers to you – there are no upfront fees charged or any interest accrued.

The only fee that may be incurred is admin fee to reactivate your suspended account for each missed payment. Your PayLater account may be suspended if you have overdue PayLater bill and you do not make any payments after being notified by Grab.
Where can I learn more about PayLater by Grab?

+